With 'American Idol' Set to Return, 10 Industry Insiders Who'd Make Perfect Judges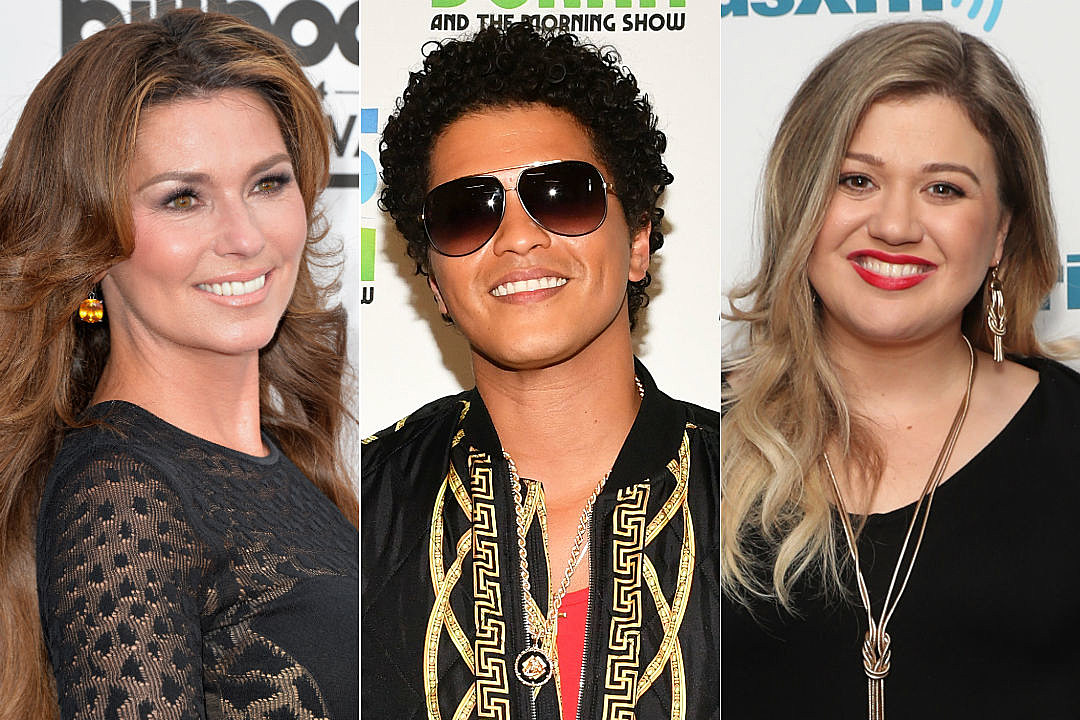 Long before The Voice drew viewers with celebrity judges who were happy to steal the show, American Idol was heralding talent with a critics' table occupied by relative unknowns. Sure, there was Paula Abdul, but Simon Cowell and Randy Jackson — though big names within the industry — were essentially strangers to the public in 2002.
Still, the concept worked. Moreover, it flourished, and developed into one of the most successful TV sensations of all time. And while the likes of megastars like Jennifer Lopez and Keith Urban eventually signed on as judges before the show went off the air in 2016, Idol never compromised its goal of focusing on artists and dreamers.
So, now that Idol has officially risen from the dead (ABC's officially revived it), who will be popular enough to draw eyeballs, but still humble enough to let the focus remain on the talent? Who will manage to adopt Cowell's directness, who can foil it with Abdul's compassion and who will take inspiration from Jackson and leave audiences laughing?
Below, we've compromised a list of potential new Idol judges that share multi-faceted experience in the music industry. There are singers, songwriters and producers — a few even have previous experience judging Idol or similar competition series, themselves. Take a look, tell us what you think of the potential list and, if you think you've got a better idea about who'd be an ideal Idol judge, say so in the comments.
The country legend already proved she could hang as an Idol judge with a guest role and, later, mentoring gig. She's got humor, spunk and — with a new album set to drop this fall — there's no better time to throw her cowboy hat in the ring.
Personality? Stage presence? This guy's got it all, and the Billboard charts are littered with his singles. Charisma is in no short supply where Mars is concerned, and his penchant for flashy spectacle would bring a refreshing perspective to the panel. Plus, he's one of the best singers in pop.
The show's very first winner, Kelly knows the ins and outs of Idol, and has even returned to serve as guest judge to the delight of its fans. Plus, Kelly is always on, and her bubbly personality, talent for zingers and mastery of vocal technique would make her an ideal candidate.
The Coldplay frontman has been in the industry for more than 20 years, performed all over the world and collaborated with everyone from Beyonce to The Chainsmokers. Martin knows what it takes to appeal to multiple audiences and win big commercially, something from which each Idol winner would certainly benefit.
Bareilles knows what it's like to fight like hell for a singing career — her early days were spent touring small clubs with little support. She's since emerged as a top singer-songwriter with a voice that's classic, powerful and buttery-smooth. Plus, if you've ever been to one of her shows, you know she doubles as a standup comedian. She would leave audiences doubling over.
The Hamilton creator can do it all: write and sing songs, scribble and deliver raps and delight Broadway audiences and hip hop tribes, alike. Further, he'd be the perfect fit for the "nice guy" role, and his nurturing of Idol contestants would be a perfect foil to the other judges, who will likely be a little more aggressive.
She's a little young and green, but Michaels is proof that as long as you've got talent and determination, you can hit it big. Having penned huge hits for Selena Gomez, Kelly Clarkson and more, Michaels would be an attainable bit of inspiration to Idol's next crop of contestants.
Like Paula Abdul before her, Jackson knows what it's like to create a career that can last decades. She's got experience, poise and is as eloquent as they come — plus, she's just inherently likable. Still, a Jackson knows how to keep audiences on their toes, and we're sure she'd have some curve balls to toss out at Idol audiences.
The Bleachers frontman is an industry titan, and has penned some of the biggest hits for Lorde, Sia, Taylor Swift, Sara Bareilles and more. His earnest, quirky demeanor could bring unlikely charm to the competition, which is otherwise replete with high-stakes drama and seriousness.
Let's be honest — Kelly made the show a hit, but Simon is what kept audiences coming back for more. Sure, he was tough, but that's what made the winning contestants' successes all the more gratifying: they'd made it through his assault of critiques and come out even stronger. Every hero needs a villain, so it might as well be the one who knows how to make amateurs into bankable superstars.
Defining American Idol Season 1 Moments:

Source:
With 'American Idol' Set to Return, 10 Industry Insiders Who'd Make Perfect Judges