Hulu Is Bringing Back 'Full House,' 'Family Matters' and More Beloved TGIF Shows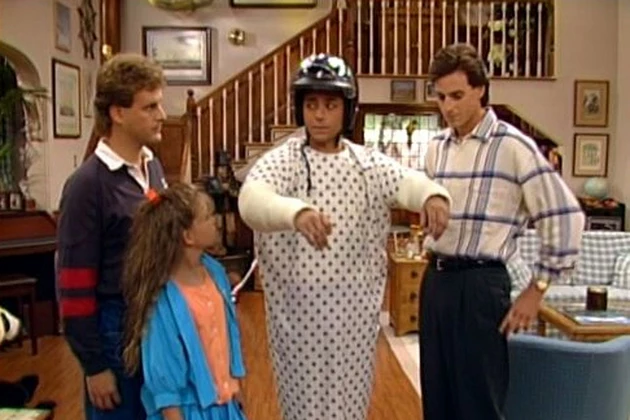 TGIG is about to meet TGI-Hulu.
Hulu announced Thursday it will begin streaming every season of classic '90s ABC shows Full House, Family Matters, Step by Step, Perfect Strangers and Hangin' with Mr. Cooper, reports Deadline. Those comedies were among those that dotted the network's popular and long-running TGIF lineup.
Why, we're so happy with this news that we want to bust out into Balki's dance of joy.
Subscribe to My 94.7 on
Shows will start streaming September 29, as part of a celebration honoring the 30th anniversary of Full House's premiere, as well as the 25th anniversary of Hangin' with Mr. Cooper's arrival.
All told, 800 episodes will be available, which means you should ready yourself for the most intense binge-watching session ever recorded.
"These shows are more than just beloved hits, they were part of a cultural tradition to tune in every Friday night," said Craig Erwich, Hulu's SVP Content. "Now, it can be Friday any day of the week on Hulu."
100 Television Facts That Will Blow Your Mind:
Subscribe to My 94.7 on

Source:
Hulu Is Bringing Back 'Full House,' 'Family Matters' and More Beloved TGIF Shows